Contact Us / About Us
Contact Us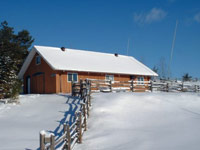 Phone: (705) 435-2819
Fax: (705) 435-2996
P.O. Box 1471, R.R.#1 5697 Concession 6 Everett, Ontario, Canada L0M 1J0
Payments & Shipping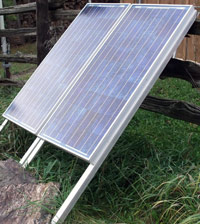 Pricing:
All prices are in Canadian dollars
Payment by VISA, MasterCard, Money Order, Certified Cheque or COD (within Canada)
Shipping:
By expedited mail if possible (to keep costs down)
UPS, FedEx or Purolator for Items longer than 2M (76") or heavier than 25kg. (55 lbs.).
Pick-up by prior arrangements
About Us
In business since 1989
Located in potato country approximately 100km NW of Toronto
Member of Professional Engineers of Ontario
Member of Retail Council of Canada
Our large workshop is over 90% off the grid (wind and solar powered)
A propane stove heats the shop in the winter.
1 kilowatt of solar panels supplemnet the heating when its sunny
A concrete slab keeps us cool in the summer
If you are in the area during winter, drop by for a maple tea!
About Honest Bob Morton

Ham Radio operator since 1969 (VE3WY, VE3BFM, NI1W, & 9G5MR)
P.Eng. (1974), Ba.A.Sc. (Electrical) 1972 University of Waterloo
Worked in the telecommunications industry for 30+ years, including Motorola, Sinclair Technologies, and Cushcraft-Signals
Professor at Humber College and University of Guelph-Humber for eight years
Member of Radio Amateurs of Canada (RAC) & American Radio Relay League (ARRL)
Member of several Amateur Radio clubs and organizations, including OVHFA, CSVHFS, YRARC & CCO
Interests include:
antennas (of course)
alternative energy sources and conservation
ham radio
playing music
stamp collecting
travel
photography
QRP communications
EME (moonbounce)communications
Digital Communications
family events